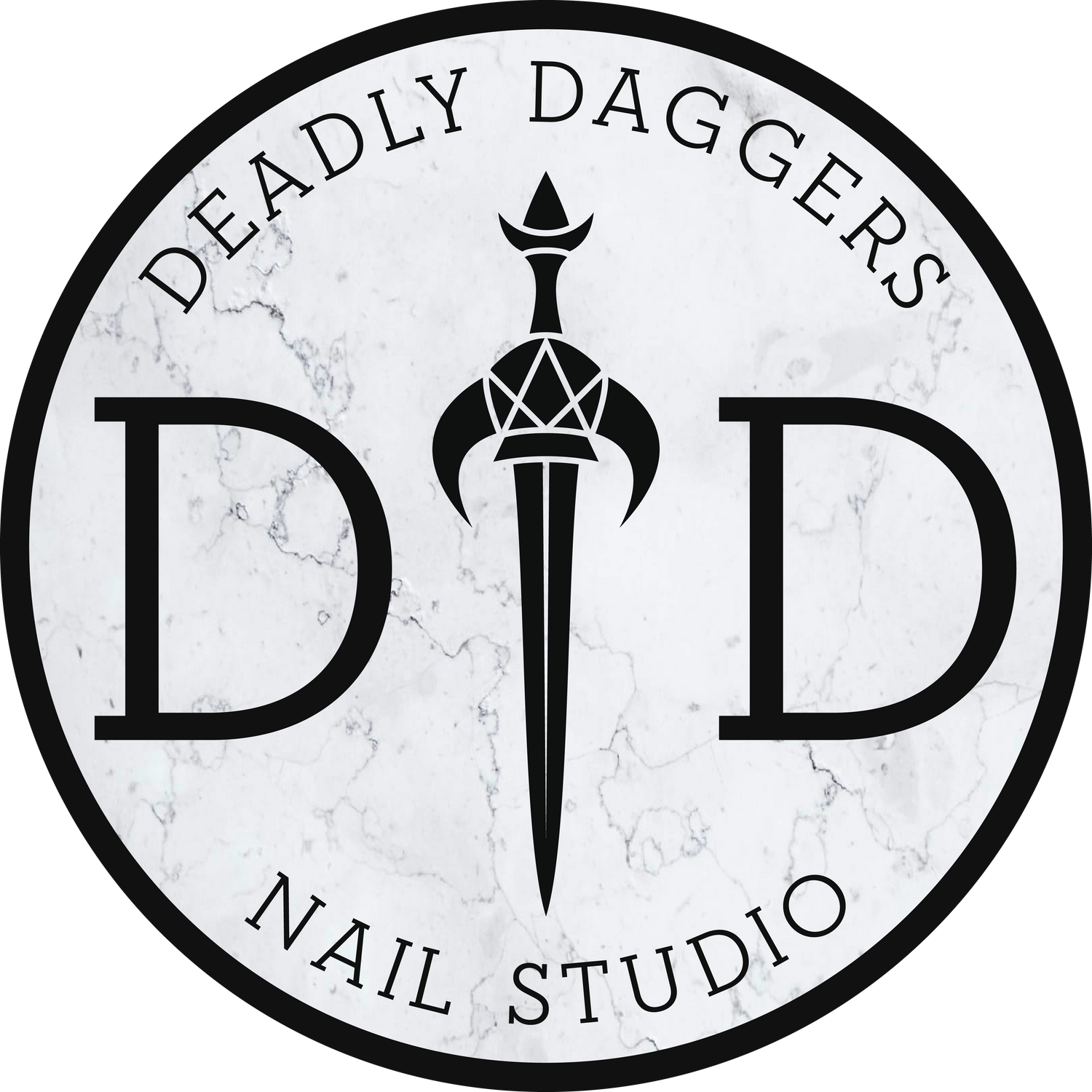 Our Story
Welcome to Deadly Daggers Nail Studio, a press on nail company owned by Santella; nail artist, business woman and all round (self proclaimed) cool gal. Also co-owned by her partner Kurt, who does all the behind the scenes stuff.
Founded and still based in Edinburgh, we work around the clock to provide only the best service and quality for our customers who deserve it as such.
A lover of all things dark and witchy, Deadly Daggers provides high quality, hard gel nails with a wee gothic twist. From excellent banter and customer service, to gorgeous packaging and hand-painted designs, we're here to help make you feel like a total BAD ASS.
SHOP NOW